← Home Thingscon 2019
Ideas of things : Loaded dice
Thursday, December 6, 15:15-17:15h
Ideas of things is a loose organisation which brings together tools and methods aimed at idea generation and definition in IoT.

During this hands-on session, Albrecht and Arne introduce "Loaded Dice" which is a tool for designing scenarios revolving around the Internet of Things.
Loaded dice consist of two dice, a sensor die that can measure six different qualities and an actuator die that has six different outputs. This way they can transform sound into light, light into temperature and temperature in motion.

Hosts
Albrecht Kurze & Arne Berger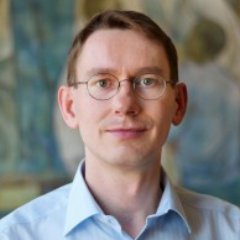 Albrecht Kurze & Arne Berger are senior researchers at the Chemnitz University of Technology, Germany. They are part of an interdisciplinary team (@Miteinander_TUC) with competences in computer science, design and social sciences. Their mission is to design and develop for the Internet of Things: user centered, participatory and critical.