Responsible onboarding public digital ecosystems
24 September 15:00-17:00; Innovation Days Scheveningen
Join us for the first ThingsCon Salon in The Hague, organized in close partnership with the Smart City Team of The Hague municipality. The theme is smart cities and the governance of digital public infrastructure. You can find more details below the live-stream and chat.
You can come and join us on the scenic Scheveningen Pier (RSVP here) or follow our livestream and ask questions in the chat 👇:
In The Hague's Living Lab in Scheveningen, a large urban area will be equipped with smart city hubs. The process for admission of actors, ideas, use cases, and sensors is now under development.
The Hague wants to open-source and open access, to scale the Living Lab to the rest of the city, the region, and (eventually) the world, voicing the voiceless by introducing new forms of democracy based on transparent data, where anyone and anything can contribute.
Tooling will be developed later this year, but what are the requirements? Both from a governance perspective, public interest, as from stimulating open creative development.
Program
The goal is to facilitate a lively discussion. We will invite up to four speakers to share insights from different perspectives like participatory design, IoT design, and making, data, ethics. Living Lab Scheveningen will kick-off with a short overview of the project.
In the second part, we will facilitate the discussion. We invite both speakers as attendees to post their statements and/or questions. We intend to wrap-up with a couple of specific guidelines that can be used in the hackathon in November to build the tools.
You can already learn about the living lab initiative by watching this presentation of Naomi Schiphorst at the session at ThingsCon 2019:
Speakers
Gerd Kortuem is a researcher and educator focused on the intersection of Internet of Things, Artificial Intelligence and design. He is a Professor and director of the Knowledge and Intelligence Design Lab at the Industrial Design Engineering Faculty at TU Delft, and principle investigator at the Amsterdam Institute for Advanced Metropolitan Solutions.
Gerd is moderating the session.
Naomi Schiphorst is a Scheveningen based architect, living and working in the Netherlands. As a designer she is specialised in smart environments – interiors, buildings, streets, cities – which encourage interactions, using a context sensitive approach.
After graduating from the TU Delft in 2002, Naomi has gained experience as a project architect in several medium and large sized Dutch architecture offices. Since 2017 Naomi works on the design and development of a Smart City Infrastructure for the municipality of The Hague. In this Living Lab Scheveningen the city is exploring how to develop an open eco-system for co-creation of new services and applications by actually building it. How can we re-create our surroundings and interaction to make us healthier and less likely to drop litter, enhance nature, decrease our perception of noise and enable us to reach our destinations more quickly?
Naomi will update us on the Living Lab status and introduce open challenges to discuss.
Tessa Steenkamp (MSc) is an interaction designer focusing on interactions within cities rather than within software. She trained as an industrial designer at the Eindhoven University of Technology, and specialised in emergence and urban systems, receiving her MSc in Emergent Technologies and Design at the AA School of Architecture in London.
Currently, she works as an Experience Designer at UNSense, daughter company of architecture firm UNStudio. UNSense is a research and design company, using technology as a tool for humanising the built environment. Recent projects included the design of human-scale safety measures for The Hague's International Zone, and convivial versions of e-commerce for the town of Waalwijk, a major logistical hub serving the Netherlands and Europe.
During her time as a Service Designer at the City of Amsterdam, Tessa initiated 'OpenStad' ('OpenCity'). This government innovation programme creates digital tools for making local democracy more interactive, giving citizens more insight in – and power over – their direct living environments. Previously, Tessa worked as a designer and maker for Studio Roosegaarde in Rotterdam, and Umbrellium in London.
Jeroen Barendse is partner at RNDR. RNDR is a collective of designers, coders and programmers that uses code and technology to create designs. We develop processes, create structures, design visualisations, code programs, and create interactions. The end result can manifest itself across different media, ranging from interactive installations, to print and everything in-between —often real-time. We are triggered by how information and technology transforms networks, cultures, relationships, behaviours, and interactions between people. In 2018 RNDR launched the open source framework and community for creative coding OPENRNDR (openrndr.org).

From 1996-2017 he was a founding partner of LUST, a graphic design studio that was especially interested in exploring new angles and attitudes towards graphic design and software. He won the BNO Piet Zwart Prize 2017, a lifetime achievement award. In 2010, LUST set up LUSTlab as a new form of Research & Development.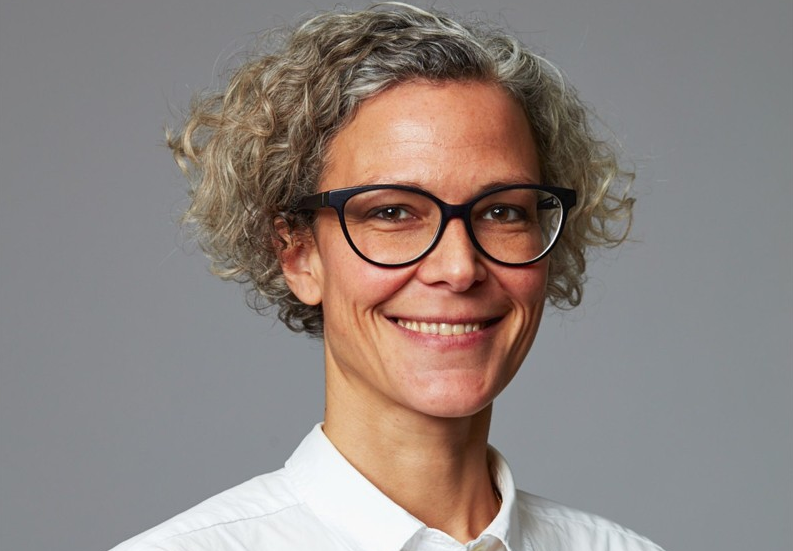 Berit Piepgras is participation advisor at the municipality of The Hague.
Berit is a Netherlands based design researcher. After graduating from The Royal Danish Academy of Fine Arts School of Architecture, Berit has specialized in participatory design strategies for spatial development processes. With a strong focus on citizen engagement, she has conducted research-through-design on the nexus of digital, spatial and social matters, including projects such as 'Agenda Ruimte voor de Stad Den Haag', 'Clean Air Cities', and 'Participatory City Making'.
Since 2020, she works as a policy advisor for the municipality of The Hague. As a member of the team Haags Samenspel, she aims at improving the quality of citizen engagement. Democratization processes, learning-by-doing and a city-wide approach are key in the team's way of working.
Participate
We will organize a session on location (Scheveningen) for a maximum of 30 people (40 including panel and organizers). We invite all participants to pose questions in advance. It speaks for itself that this is all depending on the latest situation of the COVID-rules.
RSVP via our Meetup-page.